'One-to-One' Showroom Visit
Discover our private and personalised showroom experience tailored to your style.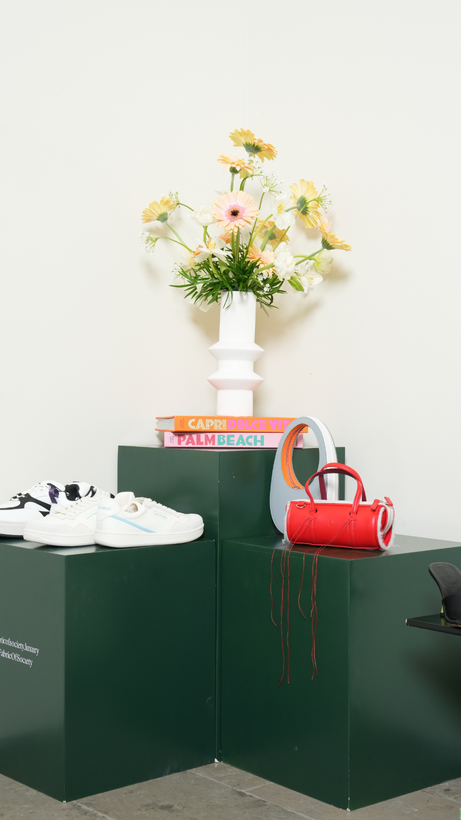 Immerse yourself in an exclusive shopping experience with our 'One-to-One' Showroom Appointment. Our team will work with you to create the perfect wardrobe additions, whether that's a new dress for an event or a full closet refresh ahead of a vacation.


Private and personal, upon arrival at our showroom, you'll be greeted with a warm welcome by our team which will guide you through a pre-selected edit best suited to your style and occasion. Don't tell everyone but it's also a great way to see the hottest styles before they land on site!

Whether you're refining your personal style or building a new wardrobe, our 'One-to-One' Showroom Appointment provides an intimate, personalised experience that puts you at the heart of fashion.
How it Works
Schedule your 'One-to-One' Showroom Appointment at a time that suits you via the link.
Once your appointment is booked, you'll have a preliminary consultation with one of our stylists. They'll ask about your style preferences, sizes, and any specific pieces you're interested in, allowing them to prepare for your visit.
When you arrive at our showroom, you'll be warmly greeted by your personal stylist. They will guide you through our collection and introduce you to the selected pieces based on your pre-visit consultation.
Enjoy a relaxed try-on session in our private dressing room. Your stylist will provide expert advice and suggestions to help you find the perfect pieces from Fabric of Society.
Once you've chosen the items you love, we'll handle the checkout process. And our service doesn't stop there; we're always available for any follow-up style advice or questions you might have.
Make an Appointment
Ready for a unique shopping experience with Fabric of Society? Message us on WhatsApp to book your 'At Home' Try-On service.

Available from 8 A.M. to 4 P.M. (GMT+3)
WhatsApp +965 22390040